Lo shopping online delle fashion blogger
9:04 PM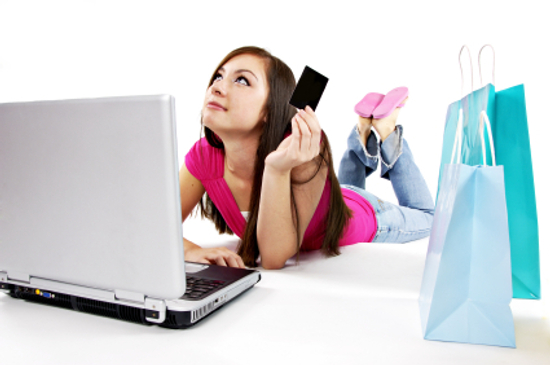 Quali sono i migliori siti dove poter fare shopping online, in tutta tranquillità e con i migliori trend stagionali a disposizione?
Molte ragazze mi scrivono ringraziandomi di aver parlato di un negozio online piuttosto che un altro, perchè non tutte sono blogger, non tutte vivono 8 ore al giorno attaccate ad un pc, e quindi spero di fare cosa gradita stilando la lista dei negozi online che frequento di più :-)

What are the best websites to buy clothes online? (Besides ebay uk...) I decided to draw up a short list, as that will update with the best websites to buy clothes anywhere.
But why better?
Well, those below are certainly reliable, so do not worry about using your data.
And
then
everyone has their own
reason
,
by
value
for money
,
style
, up
to
luxury
brands
,
however
where
there is
always
a
price
lower than
the
boutique
.
You choose
!
Asos (l'unico e l'inimitabile, nonostante abbia decisamente aumentato i prezzi)
Forever 21 (il più famoso in america, ottimo anche per la bigiotteria)
Nelly (tipo Asos)
Fascue (tipo Asos, credo sia giapponese)
Storets (gli articoli più belli sono le giacche ed i blazer)
Monki
Romwe (Koreano o Giapponese non ricordo, ha un sacco di cose super stylish a prezzi umani, spedizioni lentissime. La qualità va un po' a fortuna, a volte buona a volte no.)
Desire Clothing (nb: non mi è mai arrivato un pacco, per fortuna Paypal mi ha restituito i soldi!)
Tee e maxi tee
Solestruck (Le scarpe più assurde qui le trovate!)
United Nude (le scarpe più strane e più particolari le trovate qui!)
Shopakira (altrettante scarpe strane e particolari)
Gioiellerie:
Vintage Five (Gioielleria e bigiotteria vintage e di lusso tipo Chanel)
Les Jumelles Boutique (gioielli artigianali molto molto belli e a prezzi contenuti)
Fake Tattoos (Tatuaggi finti da appiccicare sulla pelle, molto ben fatti e con desing di moda)
-Questo post è in continuo aggiornamento!-